Clothing & Footwear
Footwear of the future
---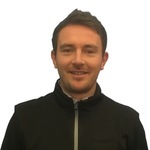 Golf shoes really have come a long way since those tasselled leather clogs with spikes that could puncture a car tyre. They're sleeker in just about every way, give you much more choice and are infinitely more comfortable. What a time to be alive!
There's no greater example of this than Puma's Ignite PWRAdapt Caged Crafted golf shoes. As you can see, these give you an uber-stylish blend of smart and sporty golf shoes that we absolutely love. No more compromising on performance for the sake of fashion or even missing out on both!
But it's not just a question of style, is it? Firstly, once you've got the look you want on the course, you also want to be playing good golf. These shoes will help you with that too, thanks to a combination of PWRAdapt traction helping you grip the ground whether it's wet or dry and the stability of the TPU PWRCAGE & PWRFRAME. This allows you to swing with total confidence and control.
You've also got a level of cushioning we couldn't have dreamed of five years ago, let alone ten or twenty! The Ignite foam gives you responsive cushioning that lets you feel a lot closer to walking on a cloud than walking on concrete like the old-school shoes. In fact, you'll even notice you feel less fatigued through 18 holes.
All that's left for us to say is to come by the pro shop the next time you're around and a try a pair on - you won't be disappointed!