---
Volvik Golf Balls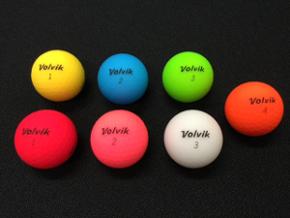 In the beginning Volvik only produced golf balls for tournaments. Furthermore, Volvik obtained more than 40 international and domestic patents by putting a lot of efforts on their R&D. Volvik also produces various kinds of balls such as balls for players, distance, women, and colour balls to fulfill customer's preference.
Two-time Masters champion Watson, who signed as a Volvik brand ambassador at the start of the year, regularly selects his next Tour ball from specially designed Pink, Green or White versions of the S4 ball.
Aimed at advanced golfers with fast swing speeds, the four-piece S4 ball provides extreme accuracy and an optimal spin rate generated by its 'Tour Urethane' cover. The ball features the world's first patented dual core, which matched with a dual cover results in a greater level of energy transfer, a more stable ball flight and longer ascending distance.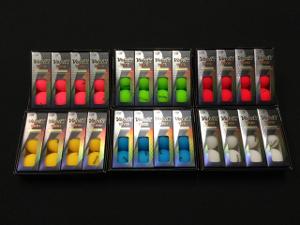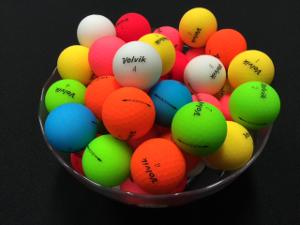 The extremely bright and stylish Volvik Vivid 3-piece ball provides longer distance for golfers with slower swing speeds and those looking for a softer feel and more consistent flight. It comes in seven different colour options of Red, Orange, Pink, Green, Lime, Blue and White.
With more than 37 years of experience in golf ball construction and over 50 international ball patents, the Korean-based brand is increasingly seen as one of the leading ball manufacturers throughout the USA and Asia.
Elite professionals using the No.1 coloured ball from Volvik can already boast 15 victories and over $9million in prize money across worldwide Tours since 2012.
These balls are now available in the pro shop so come in and have a look at them for yourself.